Professional music engraving, quality service
Notagraphia LLC is the new home of New New Notations Computer Services Ltd. The name is new but the quality is the same.

As New Notations Computer Services, we were one of Britain's leaders in music typography. We supply music settings of some of the world's greatest composers to major music publishing houses in Britain and Europe. Our computer engravings are set to exacting standards using the three heavyweights of the music publishing stable: Score, Sibelius and Finale. We offer a professional service, providing high-resolution paper and digital output for the most advanced digital press technology available today.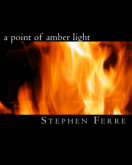 In 2012 NNCS embarked on a series of music publications, which will over the coming months be transferred to our new mark. All scores will be available from a Print-on-Demand service, and parts will be made available by pdf.

Check back for more details.
---